Edison's Up, Up, and Away
This almost three year old terrier is by Posey Canyon Solar Flare, Sunny, and out of CH Foxwarren Tiddlywinks, Mary.
He exudes the bounce and sparkle of Mary with the flare of Sunny.
He is fondly called Doug from the movie "UP" and once you meet him, the reason is apparent.
Doug is quite the character. He needs an active home as he wants to do things.
Doug loves to travel and he's crate and leash trained.
Doug was Best of Opposite in Sweeps at the PRTAA Nationals!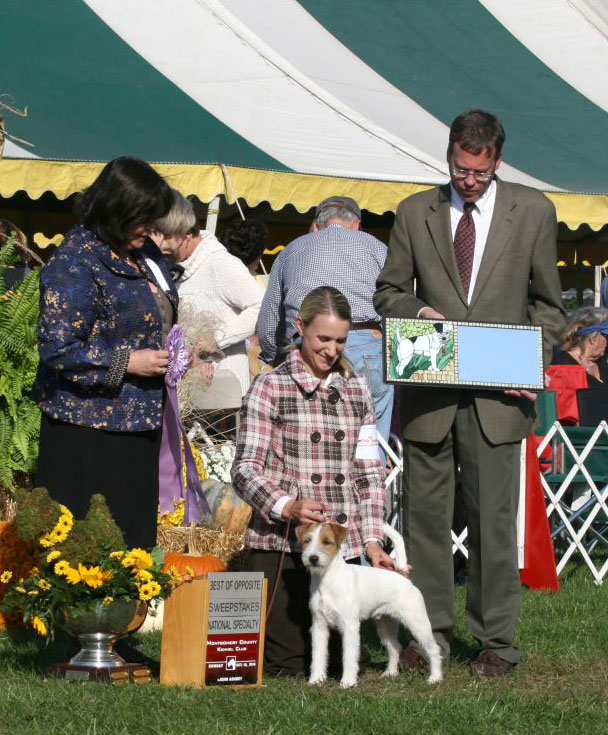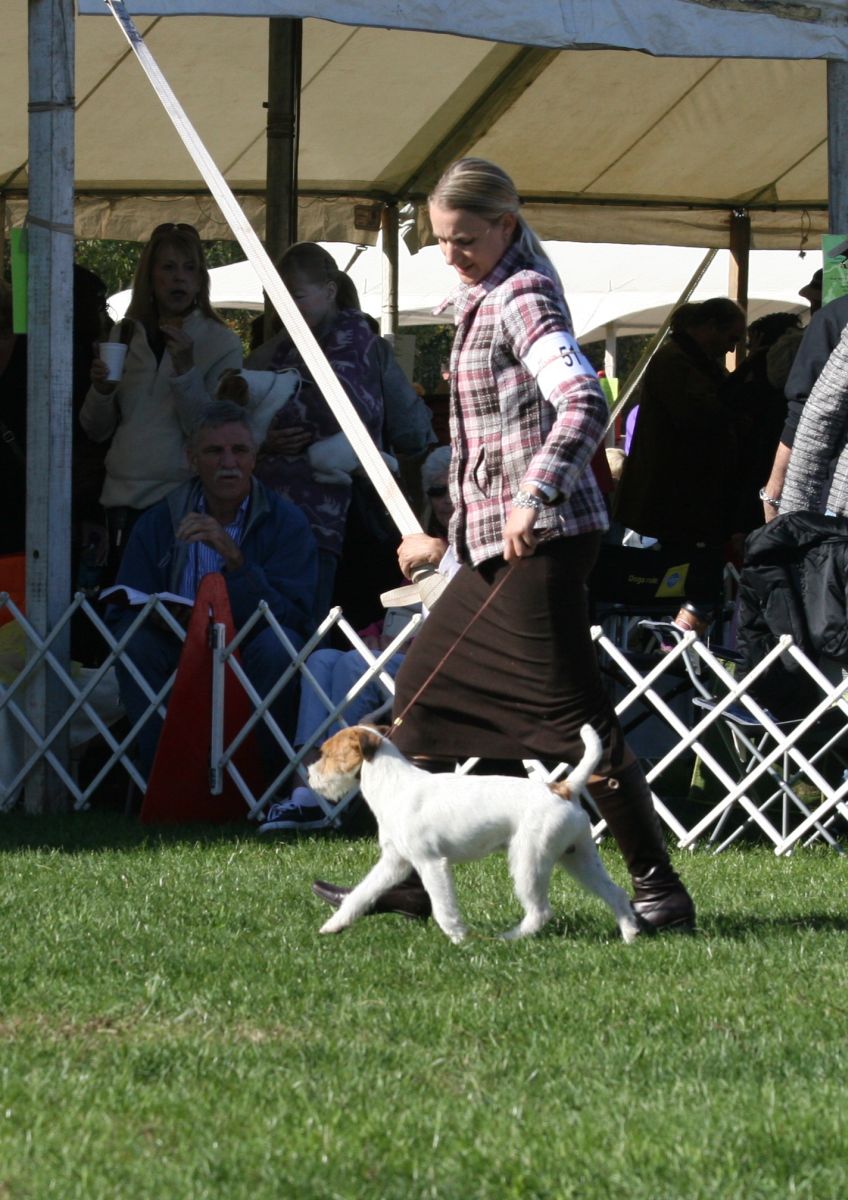 ---


Edison's TNT Summertime
Summer is a loving, soft and sweet natured terrier that wants to be someone's personal companion.
She just turned five, so a home with adults and/or older children or a retired person looking for a buddy to keep them active. Summer is not fond of squirrels and other rodents or other females dogs in her domain but is very happy with a male canine companion. She is ready anytime to run in a fenced yard and have fun, but then likes to come in to curl up and be cuddled.
Summer is a very willing learner and is crate and leash trained.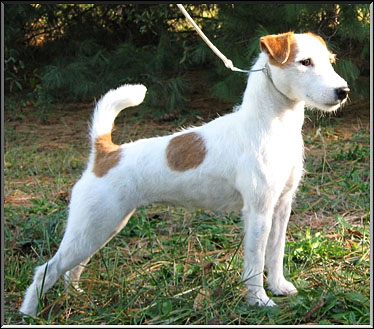 ---
Posey Canyon Solar Flare This wonderful 3 year old rough coated male is sired by CH Posey Canyon Summer Storm, SE and out of Posey Canyon Pajama Mama. He is fondly called Sunny for his bright disposition. You won't find this terrier without a Kong in his mouth! Sunny is excellent in his paddock and is crate trained. He has a charming face and exudes the terrier love of life. I believe he would be an excellent best buddy or perhaps a fly ball dog based on his drive for retrieving. Sunny is available to the right forever home.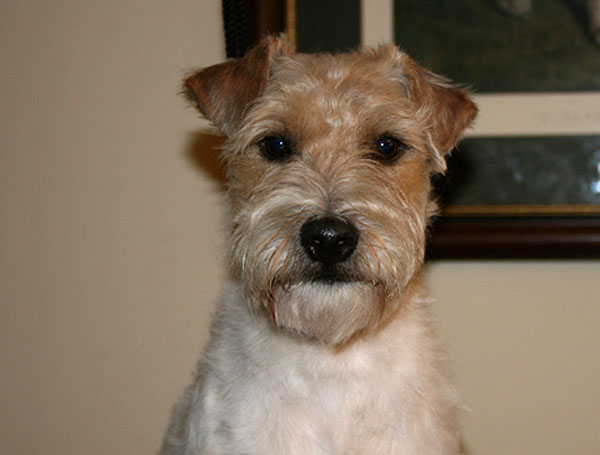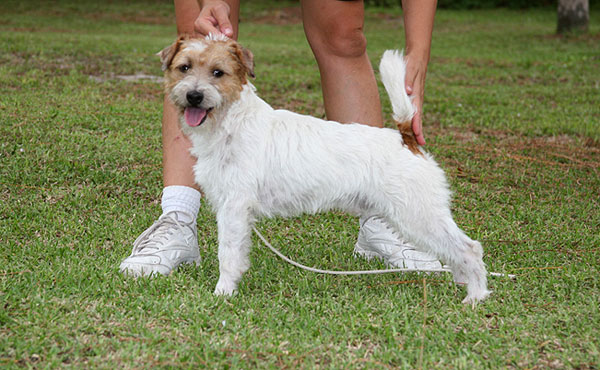 ---
Friends and New Buddies
* * * * * * * * * * * * * * * * * * *
Splash is now in her forever home. Andrew saw her playing in the yard, went home and talked about her for days. Finally, his wife secretly called and asked if Splash could be Andrew's dog. She sleeps in bed, plays with the kids, and obviously love her new buddy. I'm happy for her, but it is sad to not dance with my "Splish Splash" every day.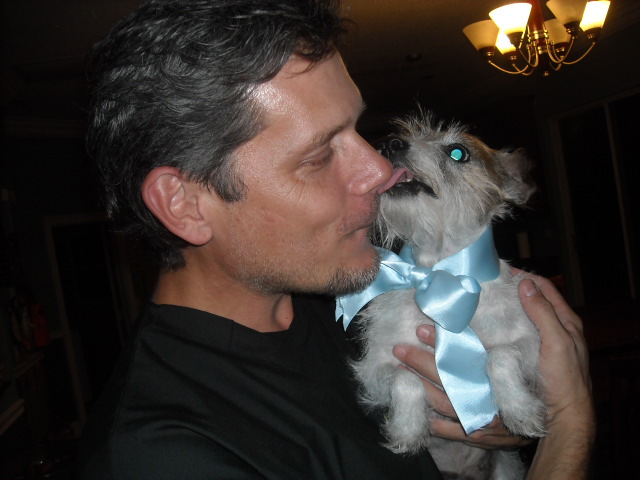 Ted is now in his new home. He really bonded to his new family with Tom and his three boys.
Ted also has a female rat terrier to keep him company.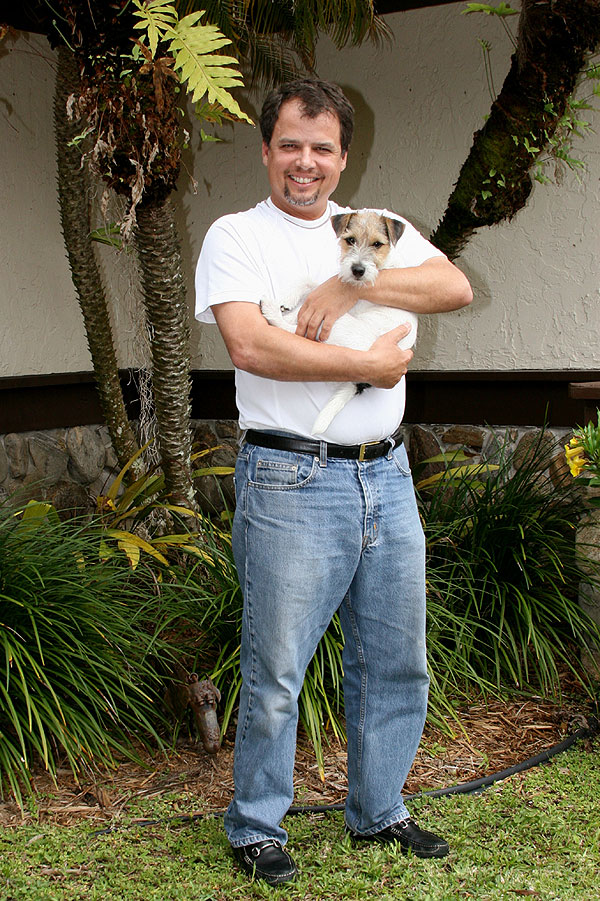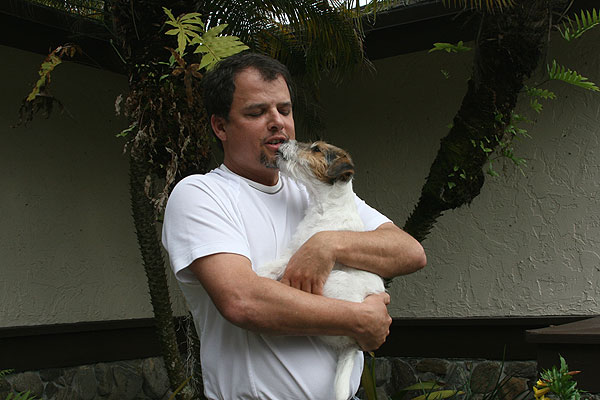 ---

Edison's Emma shown with her forever family.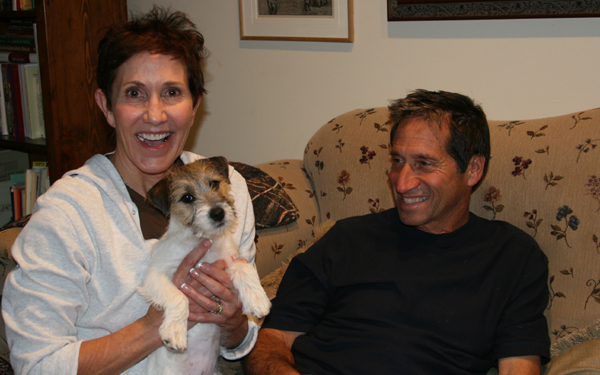 ---
Salty Dog has a new home with his forever family. It's evident from the photo that Salty loves his new Master and best friend Charles. They go everywhere together including a white Christmas with lots of snow in Pennsylvania!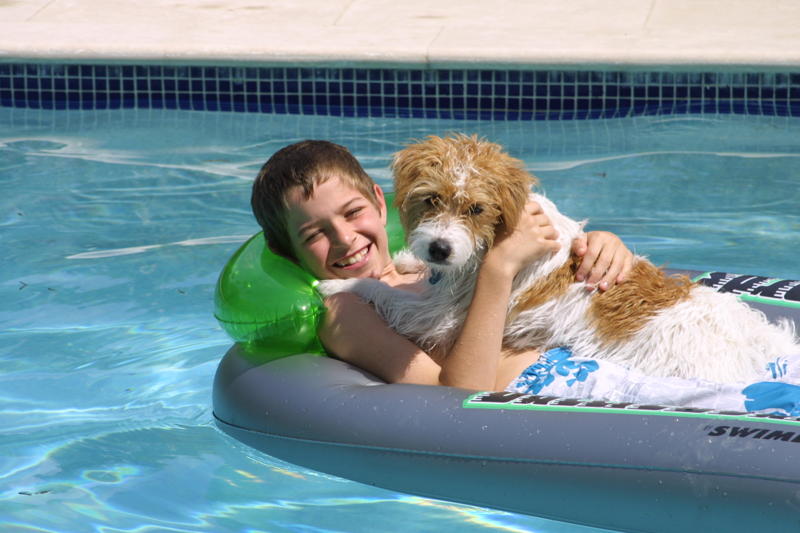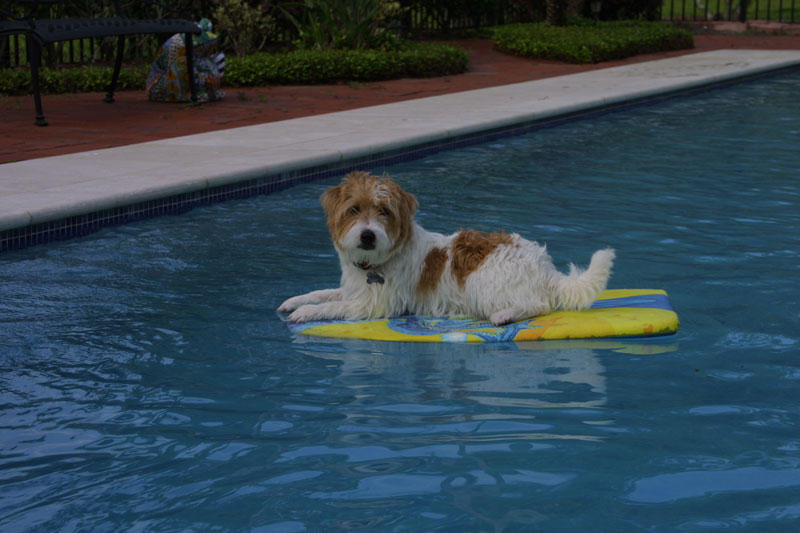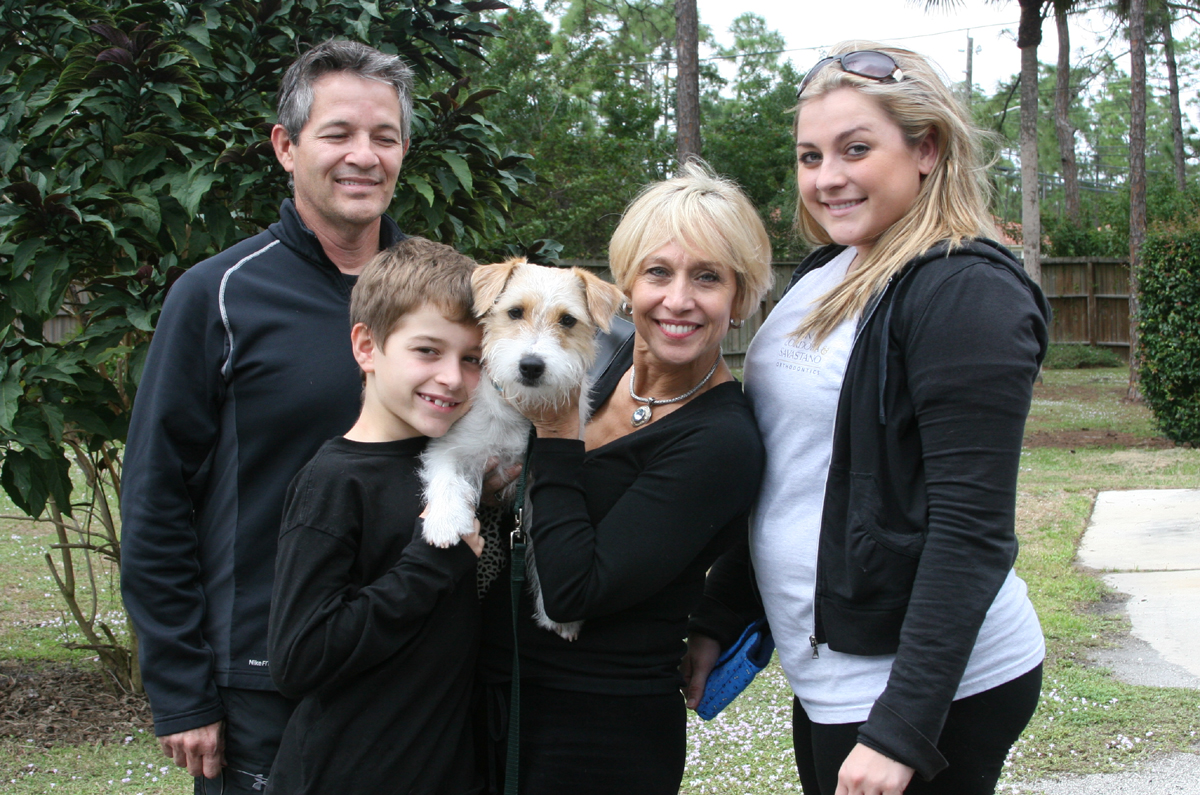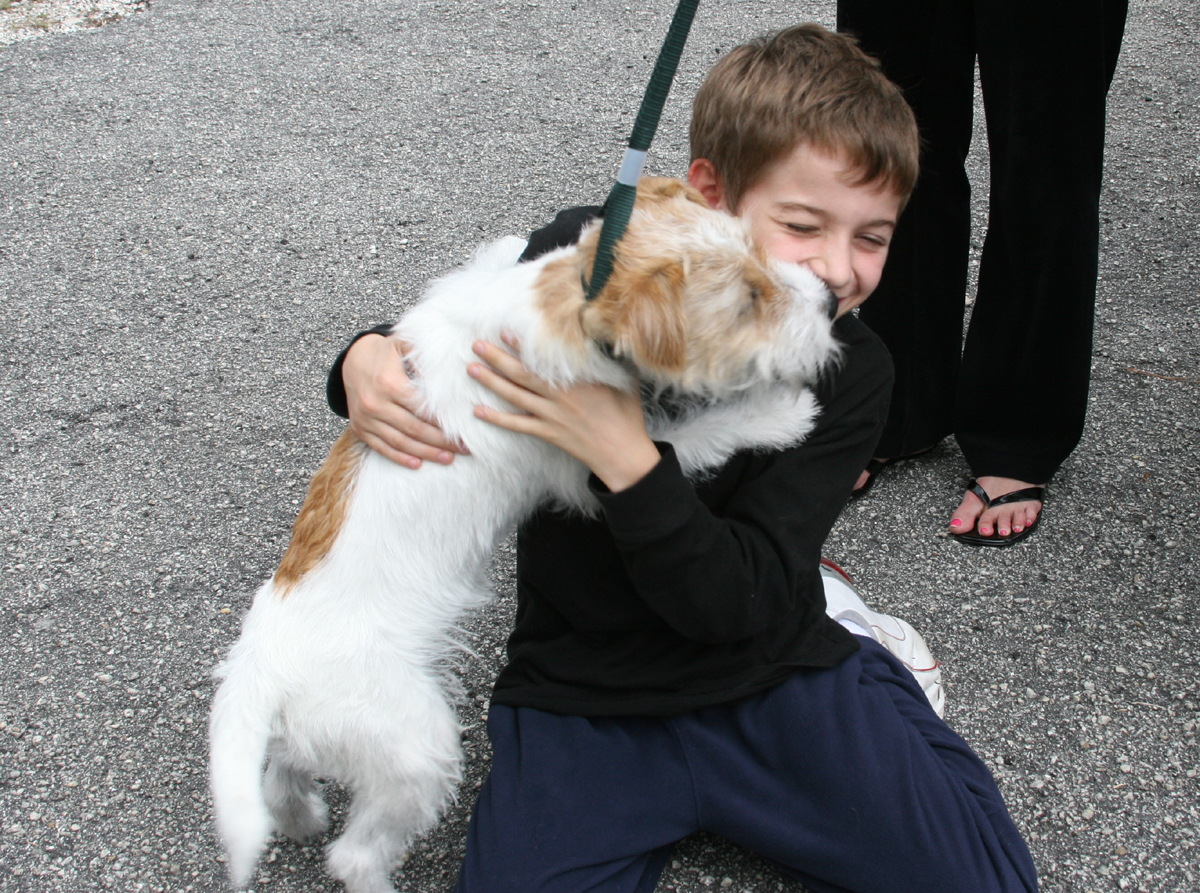 ---
The puppy has a new home with his retired owner, Bill. He found his own master and Bill has his personal buddy to share life with. Best wishes for a wonderful life together!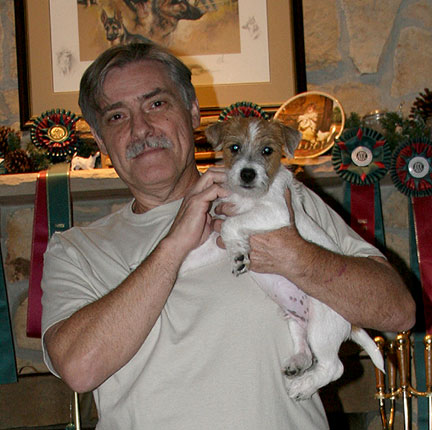 ---
This handsome broken coated male pup is by Posey Canyon Solar Flare and Foxwarren Tallahassee (on my website). He has beautiful angulation both front and rear and the wonderful temperament of his sire and dam.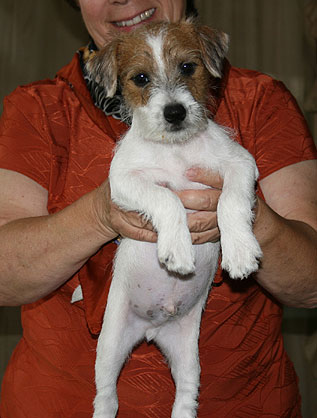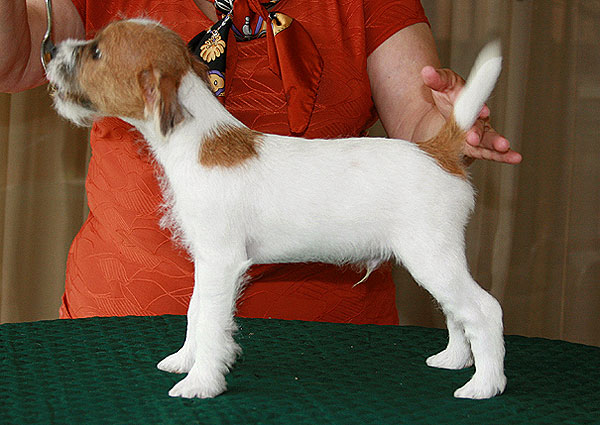 ---
Shiloh has a new home! Wishing Kristen many happy years with her new buddy!
1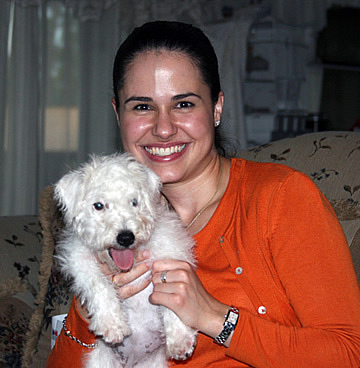 ---

Foxwarren Bitsy of Edison, with her new family, happy being cuddled and spoiled and never looking back for a second.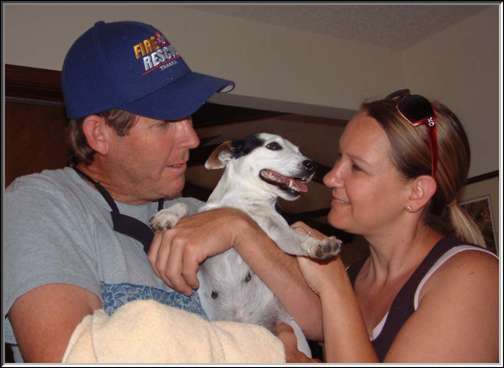 ---
Private Eye, affectionately called Rudy, has found his place with Emma, a Contessa daughter. They now play together in South Carolina!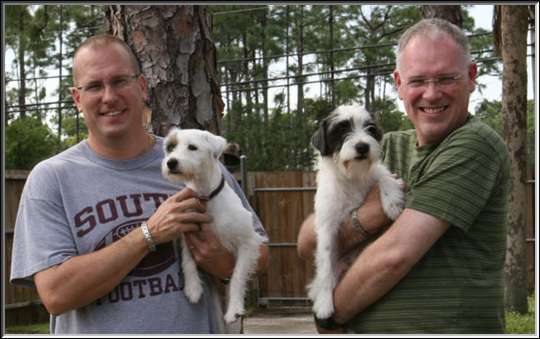 ---