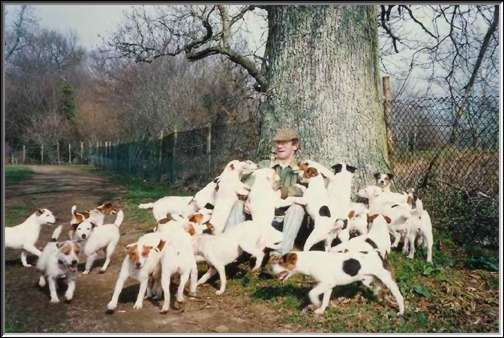 Eddie Chapman resting under a tree while out on a walk with his dogs.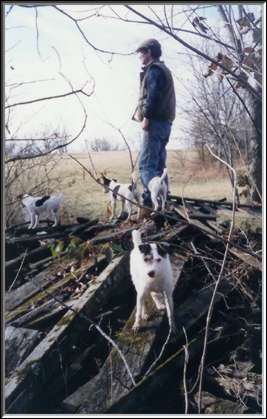 Eddie with Smarty (foreground) and some of his other terriers while out on a walk looking for fox settes.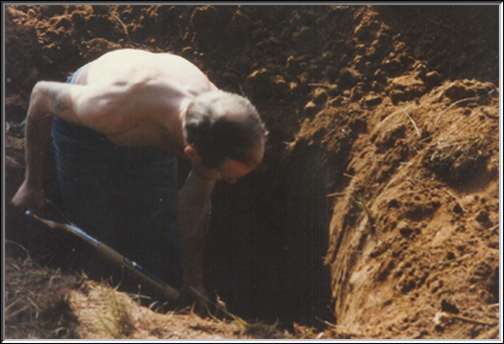 Eddie digging down to one of his dogs and ultimately the fox.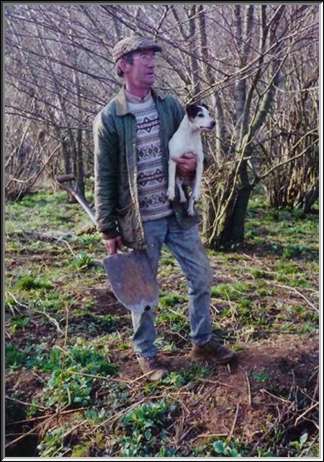 Eddie with Foxwarren Sport II, who is one of the foundation dogs behind most of the imported Foxwarren dogs here in the US.