On April 15, 2010, Rocky turned 17 years old. He is enjoying his retirement years in the sun and watching the younger ones chase the squirrels for him! Happy Birthday Rock!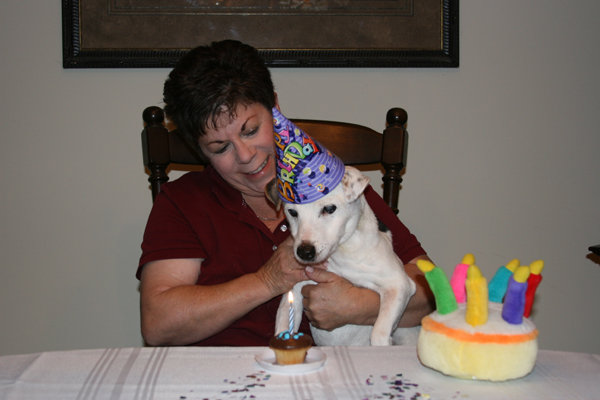 Happy 16th Birthday Rocky!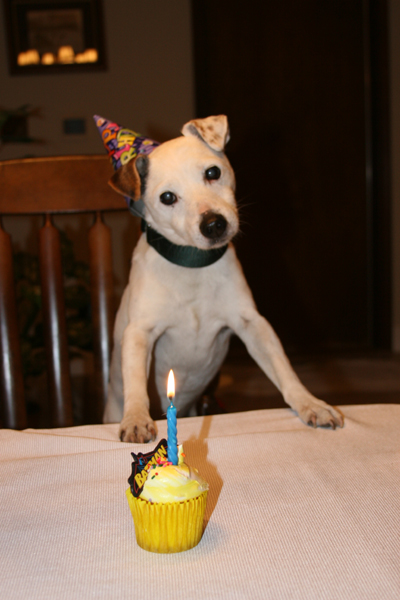 Foxwarren Rocky of Edison is one of the kindest and gentlest terriers I have ever known. Rocky was imported from The Foxwarren kennel. His very dense, hard smooth coat is weather proof. Rocky has all the substance anyone could ask for in a balanced terrier. He improves bitches that are light boned and need more substance. Yet with all of Rocky's substance, gorgeous, broad backskull and muzzle and 13" height he has maintained a very small, properly shaped, compressible chest.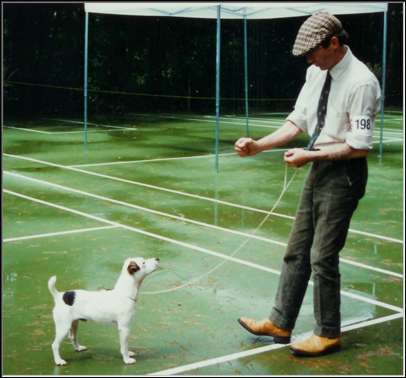 Eddie Chapman proudly showing Foxwarren Rocky at the Southeast Celebration
Rocky's youth was spent prior to AKC recognition of the breed in the JRTCA which is where he and his offspring flourished. During his show and hunting career in the JRTCA he won many Open Terrier and Working Terrier championships, as did his progeny. He is a proven working terrier in the hunt field with Natural Hunting Certificates to raccoon and groundhog. He brought home numerous rosettes as the Judges Choice for Fox or Badger by English Judges.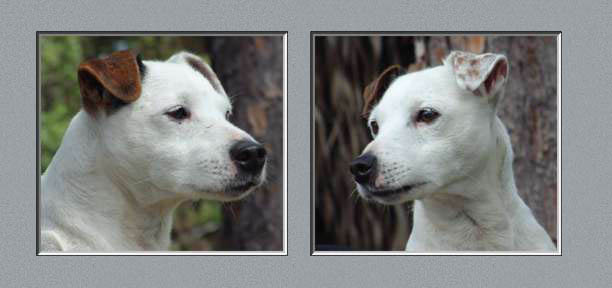 Foxwarren Rocky is now 11 years old, but you'd never know it from looking at him or by his actions as you can see in the head shots above. He is still the "king of the roost" around here, and is a favorite of everyone who visits.
Foxwarren Rocky of Edison is BAER normal and CERF clear at 9 years of age.